Click to embiggen
Wireframing, Identity, Responsive Design, WordPress Integration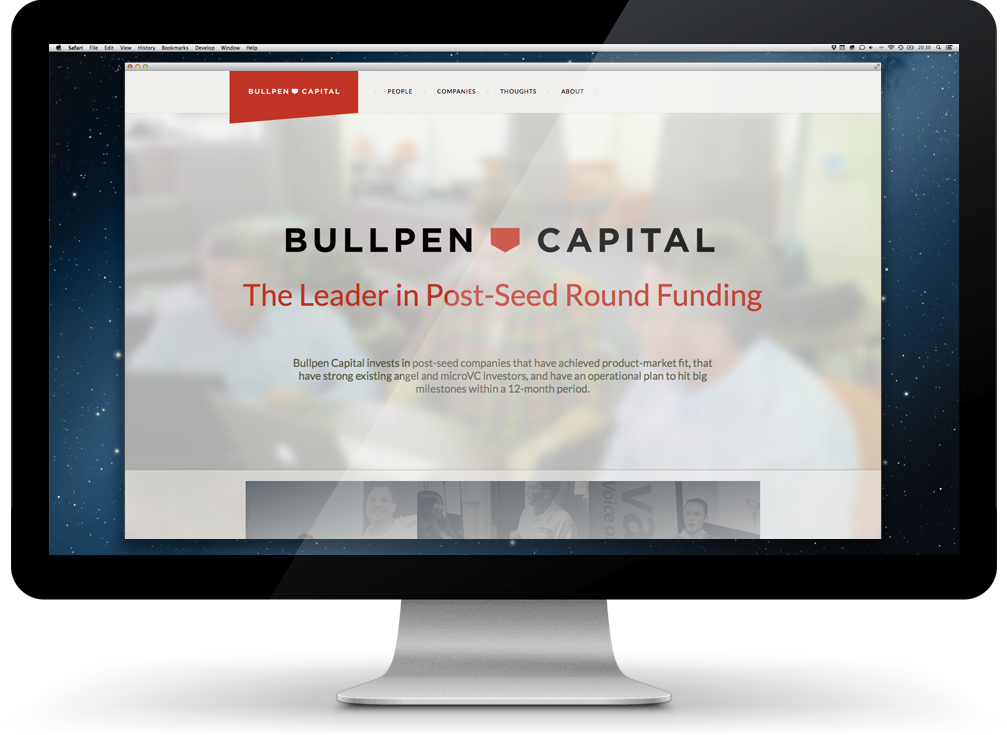 Bullpen Capital is a post-seed round fund based on Sand Hill Road, with investments in Zynga, Ness, Chartio, About.me, and other notable companies. They were looking for a very clean and bright website to replace their previously cluttered, dark one.
The bullpen metaphor played to the colour scheme choices of bright red and sand colours; however, Bullpen Capital was not set on retaining all sports or baseball metaphors. Therefore, the page titles were made clearer, and the company's blog was made more prominent. I also handled the smooth transition of the site from its previous Wix incarnation to self-hosted WordPress.
---
Wireframing, Identity, Responsive Design, WordPress Integration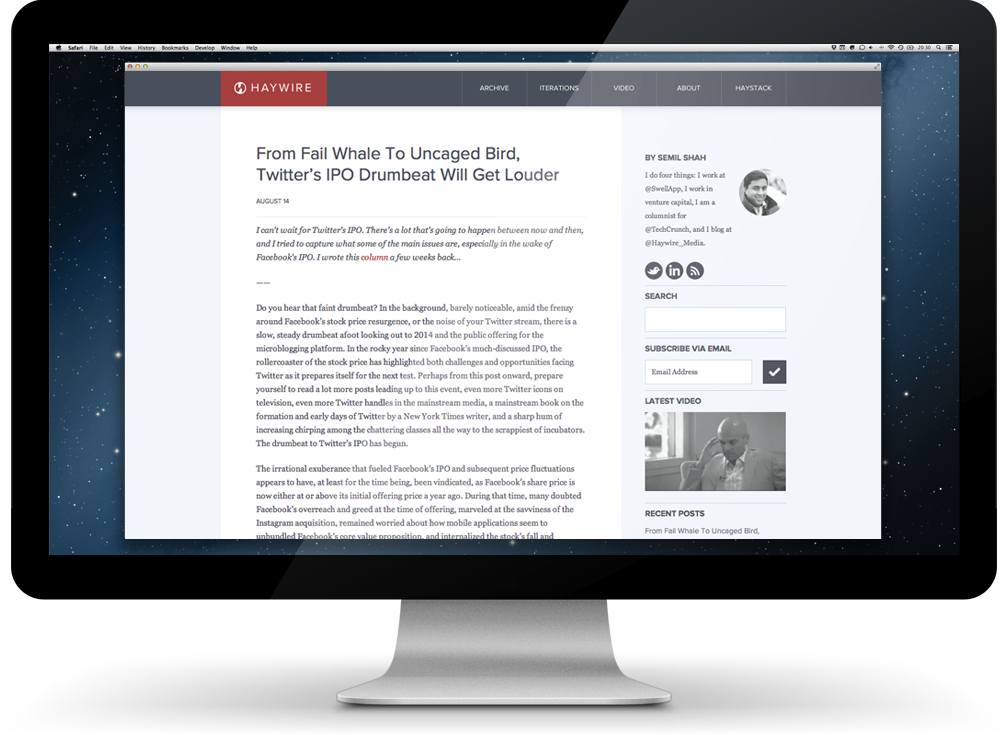 Investor and publisher Semil Shah was looking to refresh his Haywire brand by giving it a more academic and professional vibe. I presented a few concepts for both the website and identity; after working with some of those ideas, I developed a responsive WordPress theme suitable for posting long articles, shorter posts, and video content.
The key to this site lay in two words which came up during the design process: "academic" and "identifiable". I spent a long time working on typographical choices which I realized could accomplish both goals. The final type selection, combined with the subdued colour palette, gives the site a refined quality, but which is also welcoming.
---
Responsive Design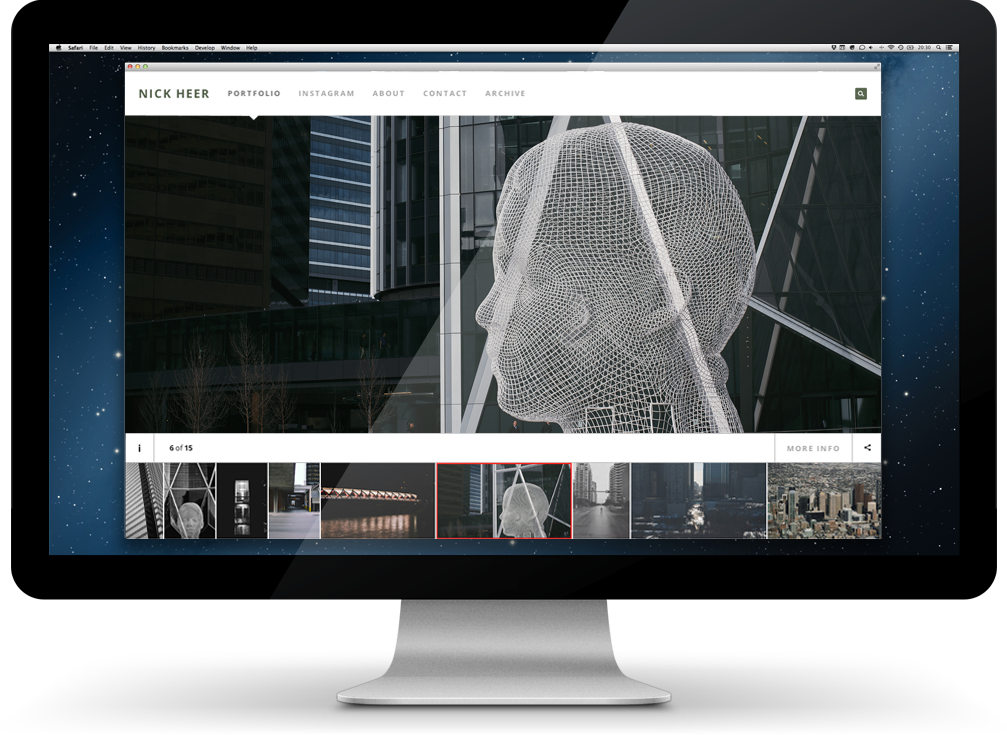 Photoshelter was redeveloping their advanced portfolio and archival system for photographers and were seeking new templates. From initial wireframes to a pixel-perfect delivery, I designed a clean, flexible theme with a variety of colour choices and font pairings. The theme is also responsive for mobile and tablet users.
The minimalist theme is particularly effective in being deferential to the photography, letting it shine. The use of simple shape icons and flatter textures allows for end-user flexibility with both type choices and colour palettes.
Why did you choose the "Promenade" template for your new Beam website?

The homepage is what sold me on the Promenade template. I like the juxtaposition between the homepage and the tiled portfolio page. I also like the full-width layout of just one image.
---
WordPress Implementation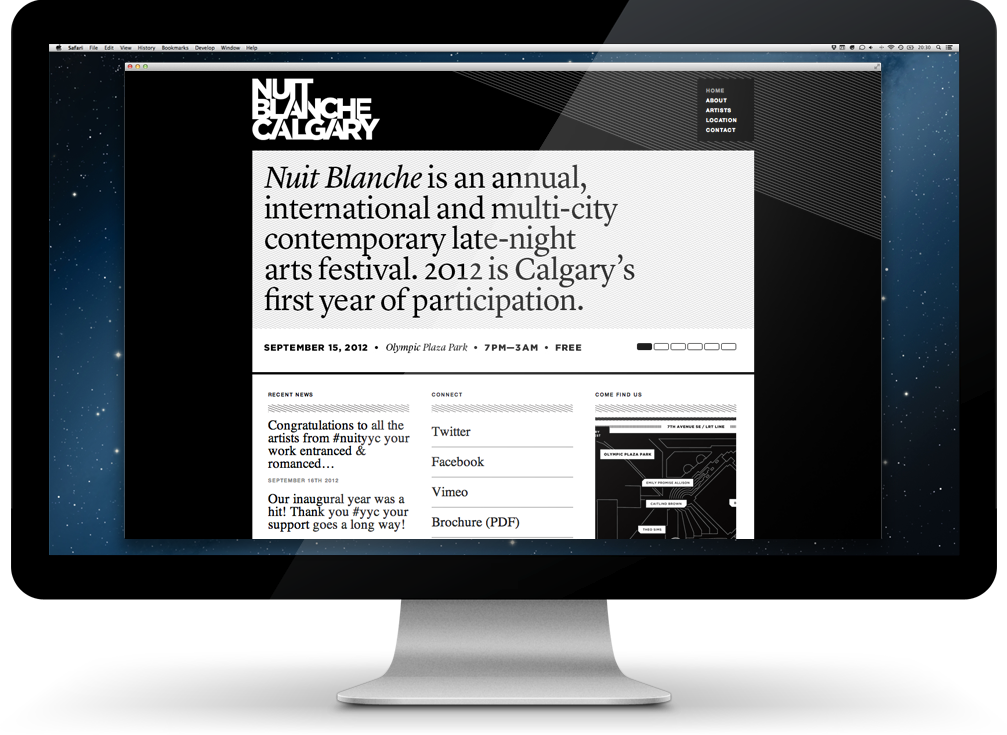 Nuit Blanche approached me to implement a website design in a way that anyone on staff could update it. Most of the staff was very familiar with WordPress, so it was a good fit.
The team was very interested in ensuring that their Facebook updates were seen on the website. The designer and I had a look at all of Facebook's embedding options and decided that none of them fit with the website. I wrote a simple custom plugin to link to recent updates in a style which integrates seamlessly with the rest of the site.
---
SitePen Blog
Research, Responsive Design (Unused)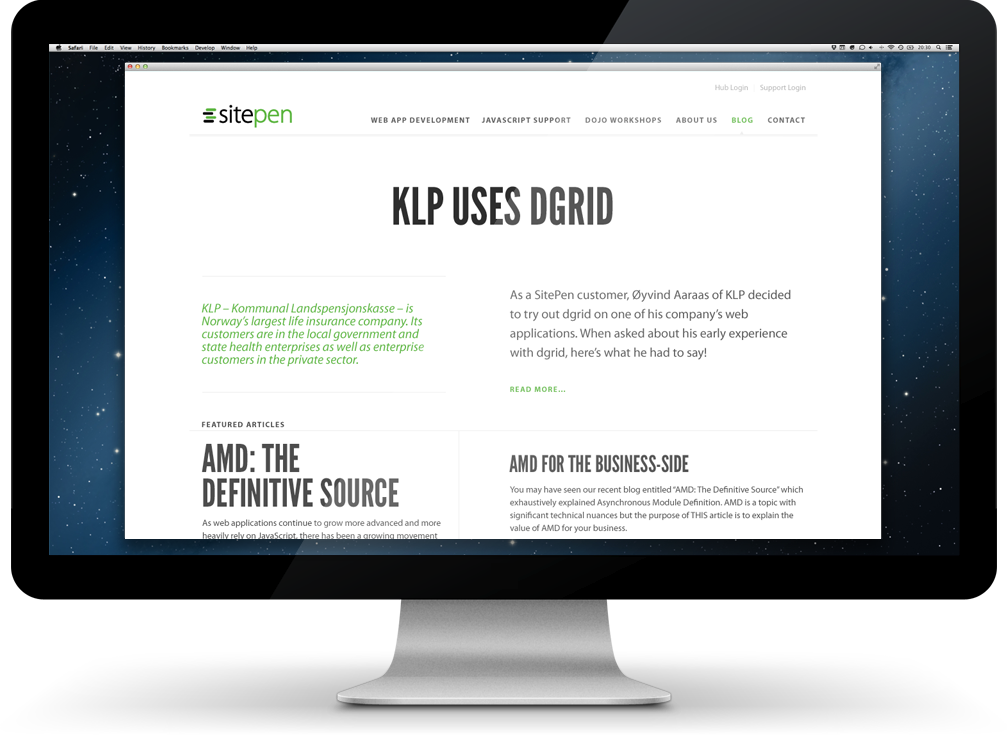 SitePen approached me to redesign their weblog in a style evocative of online and printed newspapers. A clever subject-based asynchronous presentation was also proposed for triaging articles on the homepage, and the website was mocked up as responsive to a wide variety of viewport sizes.
---
Offset
Interface Design, Implementation, PHP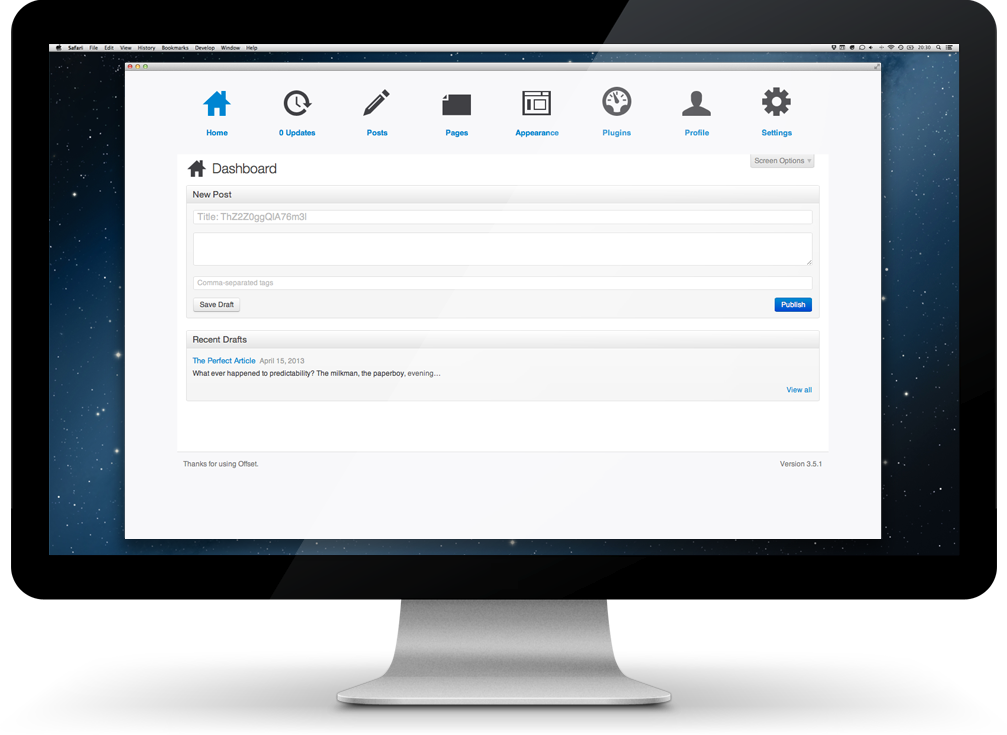 Over time, WordPress has become more of a catch-all CMS than blogging software. I created a fork of WordPress which has been designed as a publishing platform for long-form writers. The interface was redesigned and parts were entirely rewritten to accomplish this.
---
Cut Up
iOS Icon Design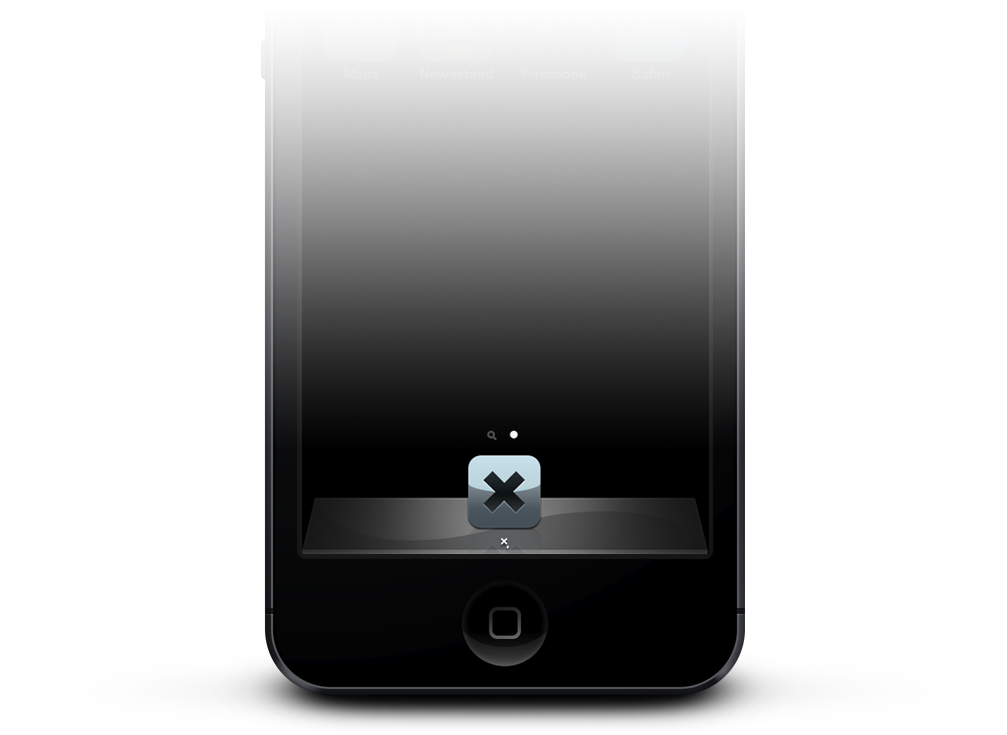 I designed an icon for a web application I wrote which cuts up online news feeds and rearranges the phrases into new sentences, in a style similar to William S. Burroughs'.
---
Complex Dialogues
Corporate Identity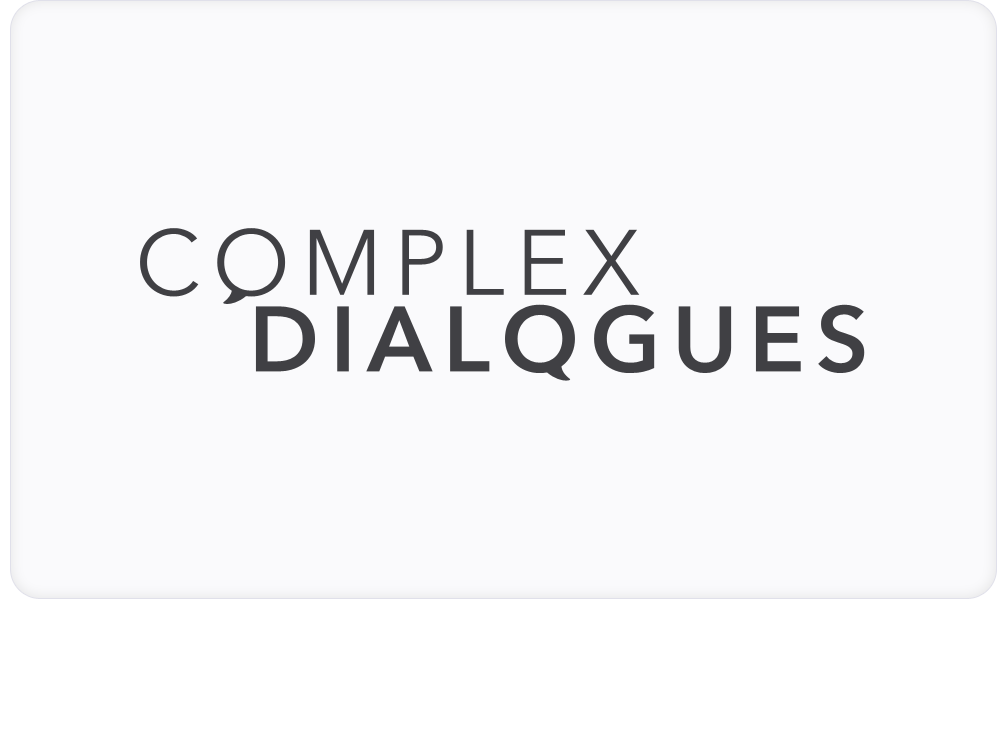 Complex Dialogues provides consulting services for relationships of a romantic, familial, or professional nature. I kept the identity welcoming through the use of a softer sans-serif, and added the thought and speech bubbles as a memorable icon of communication. The bubbles can be separated from the logotype when a more compact logo is required.
---
Mallory Augustyn
Personal Identity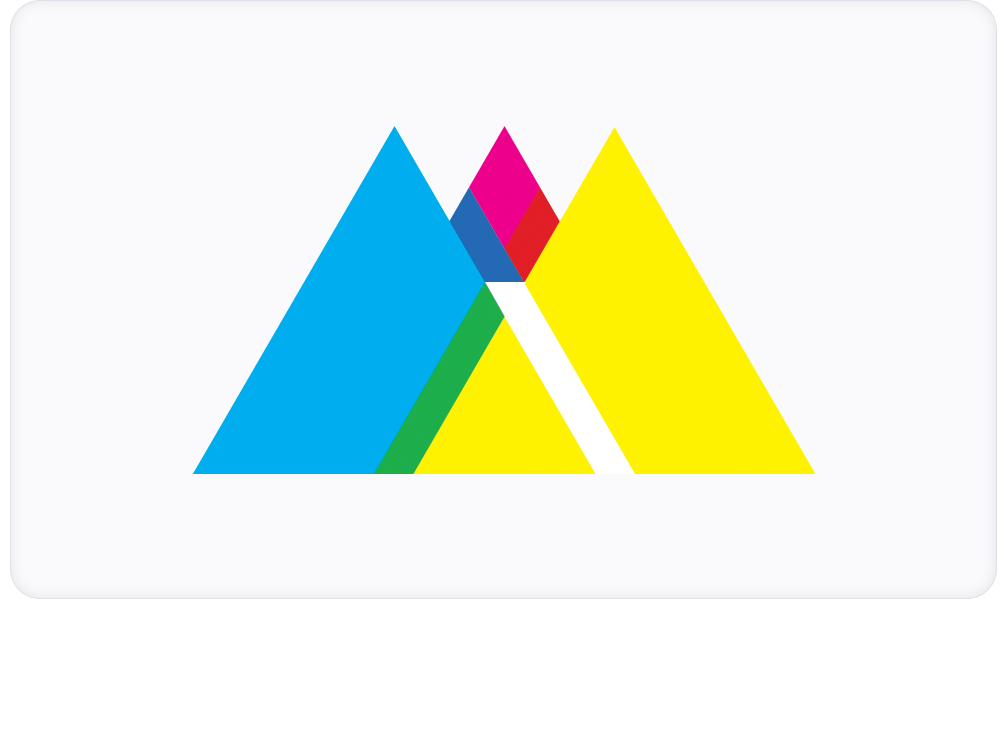 Mallory works in both print and digital mediums, and I used the primary colours of these as the basis for a personal identity. The overlapping triangles create the peaks of an M and an A.
---
Manuel Ermecheo
Personal Identity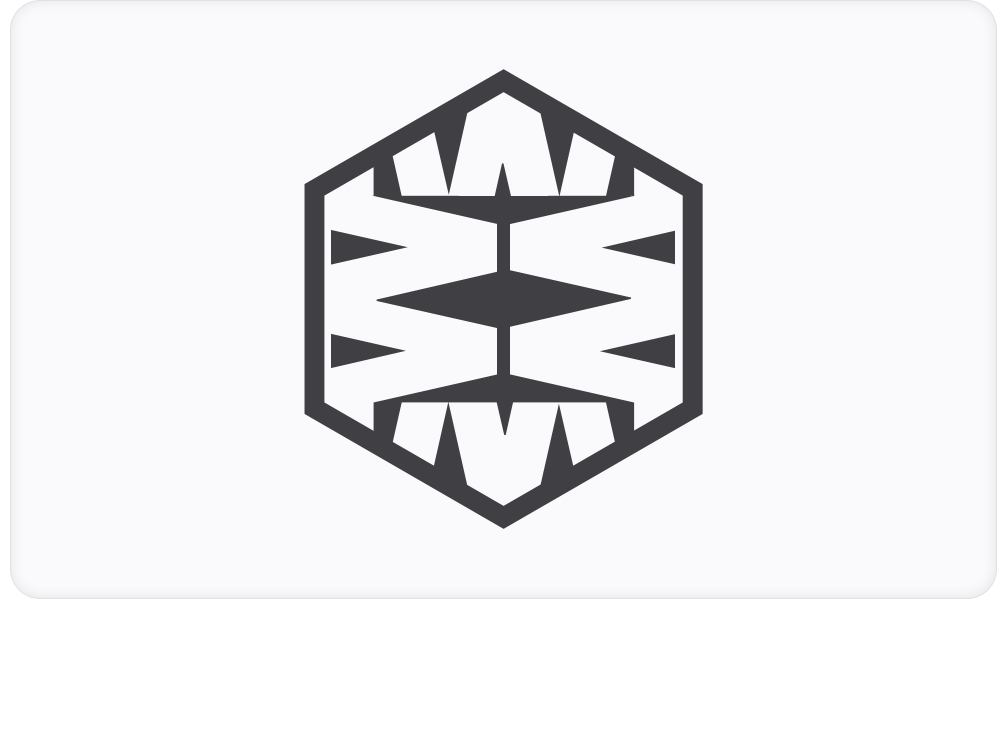 Manuel's initials are Spanish for "honey", which provided the hexagon. I realized, too, that an M on its side looks vaguely like an E, which allowed me to combine both initials into a single base shape. Tension is created by placing the hexagon on its point.
---
Vancouver Fashion Week
Design, CSS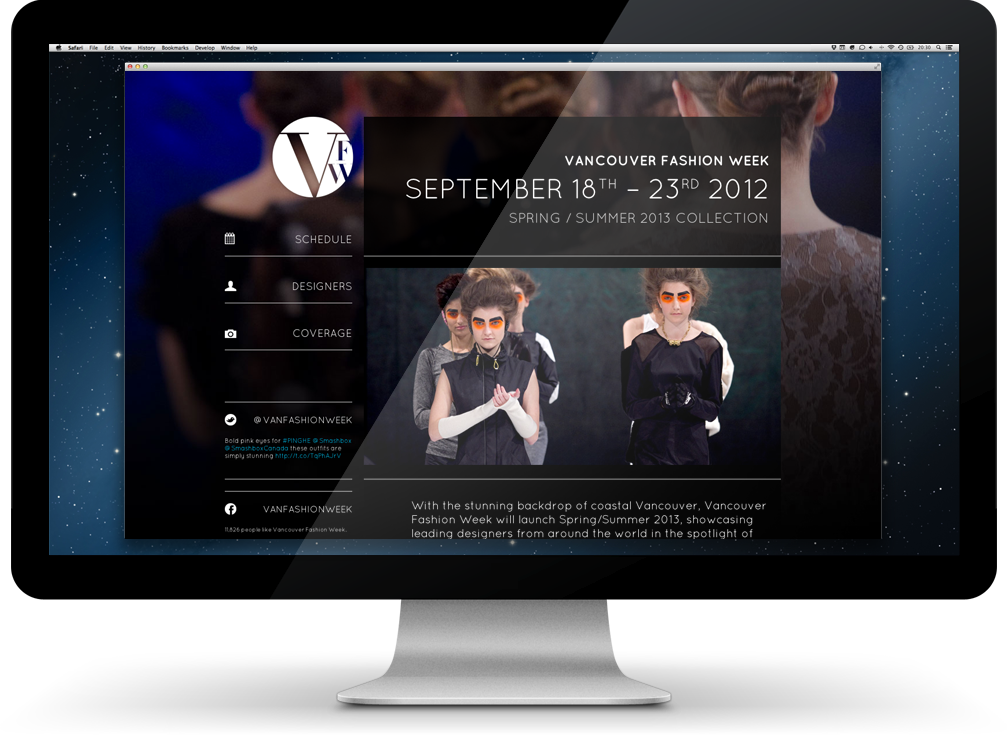 Vancouver Fashion Week approached me to design the website for use over all 2012 seasons. I proposed three unique presentations suitable for their photo-heavy approach. I also implemented the CSS for the selected design.
---
Tenebrous
iOS Icon Design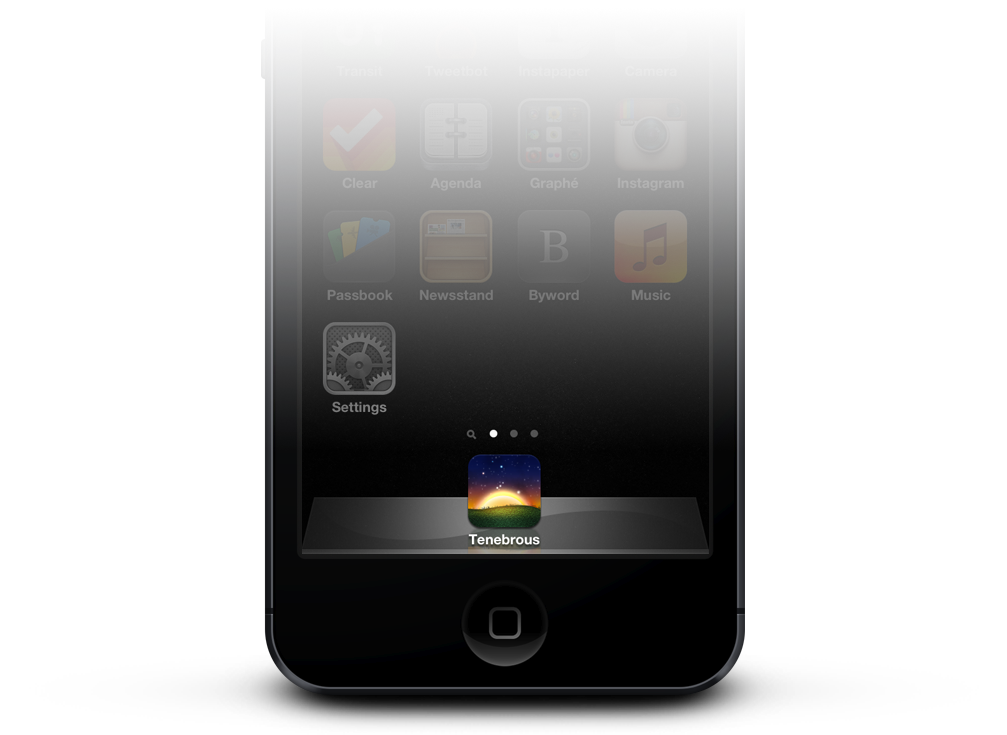 Jonas Wisser asked me to design an icon for an app which would immediately dim an iPhone's screen to its lowest brightness, without having to fumble around in Settings — perfect for use in a low-lit environment. After a few iterations, an idealized sunset was chosen and rendered at the myriad of sizes required by iOS.
---
Pixel Envy
Design & Responsive WordPress Implementation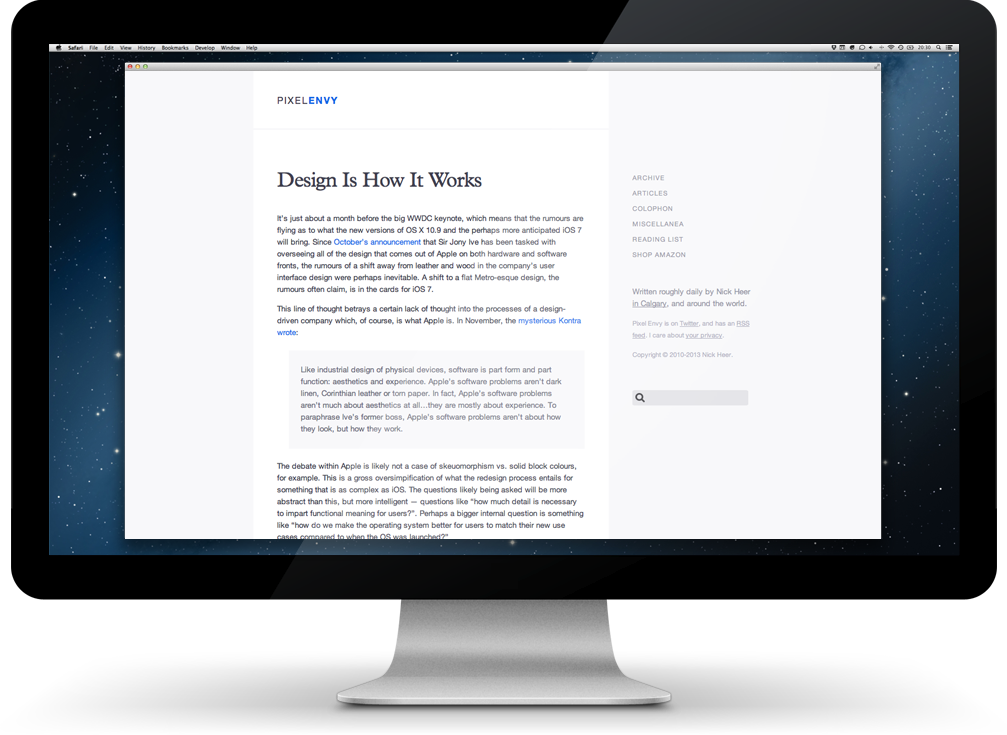 I designed and implemented the theme for my personal weblog. Posts are text-dense, and of widely varying lengths — from a few to several thousand words.
Recently updated with, humbly, a really clever implementation of figure and figcaption tags, which allow for flexible width, height, and the option of borders.
---
Nick Heer (This Page!)
Design & Responsive Markup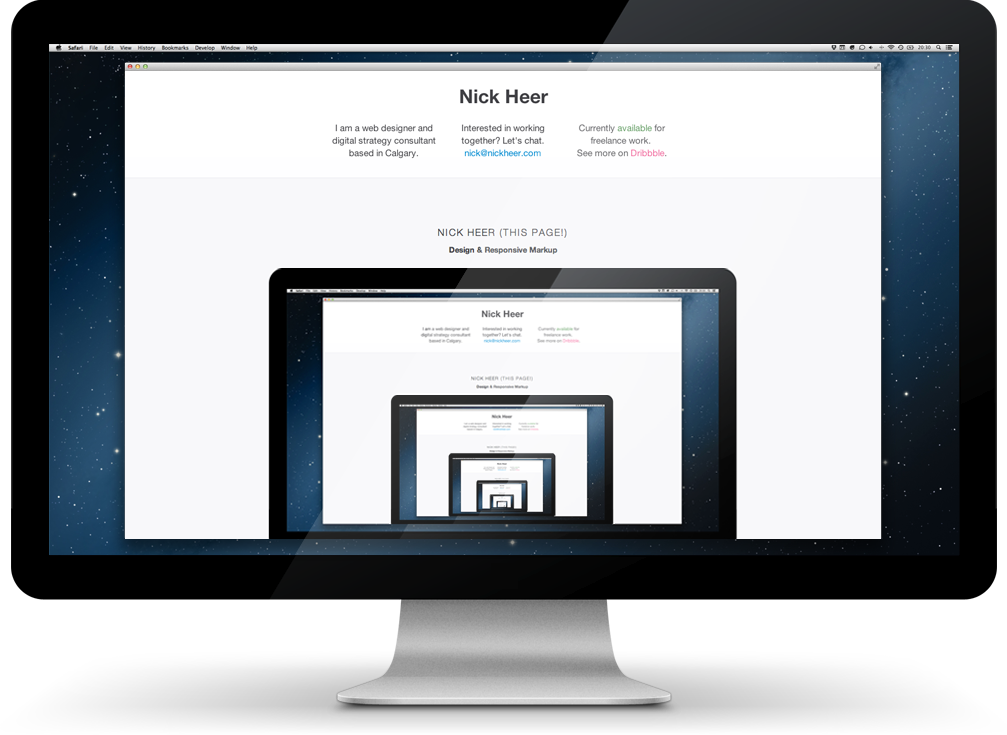 GLOSS-CEPTION
---